The Post-2012 World...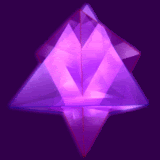 When the Mayan Calendar ends, what will the post-2012 world be like for you?...
Find out the secret way of the 12 Golden Keys by reading
'Universal Tides: Barbed Wire Blues.'
It's all there! The only fiction book you can download from the Internet that will tell you the truth by reading between the lines. Look for clues and read what to expect. Read how to become a homo-luminous being, as opposed to getting stuck as a homo-sapien. The 12 Golden Keys could open your Third Eye onto the Otherworlds.
Don't get left behind!